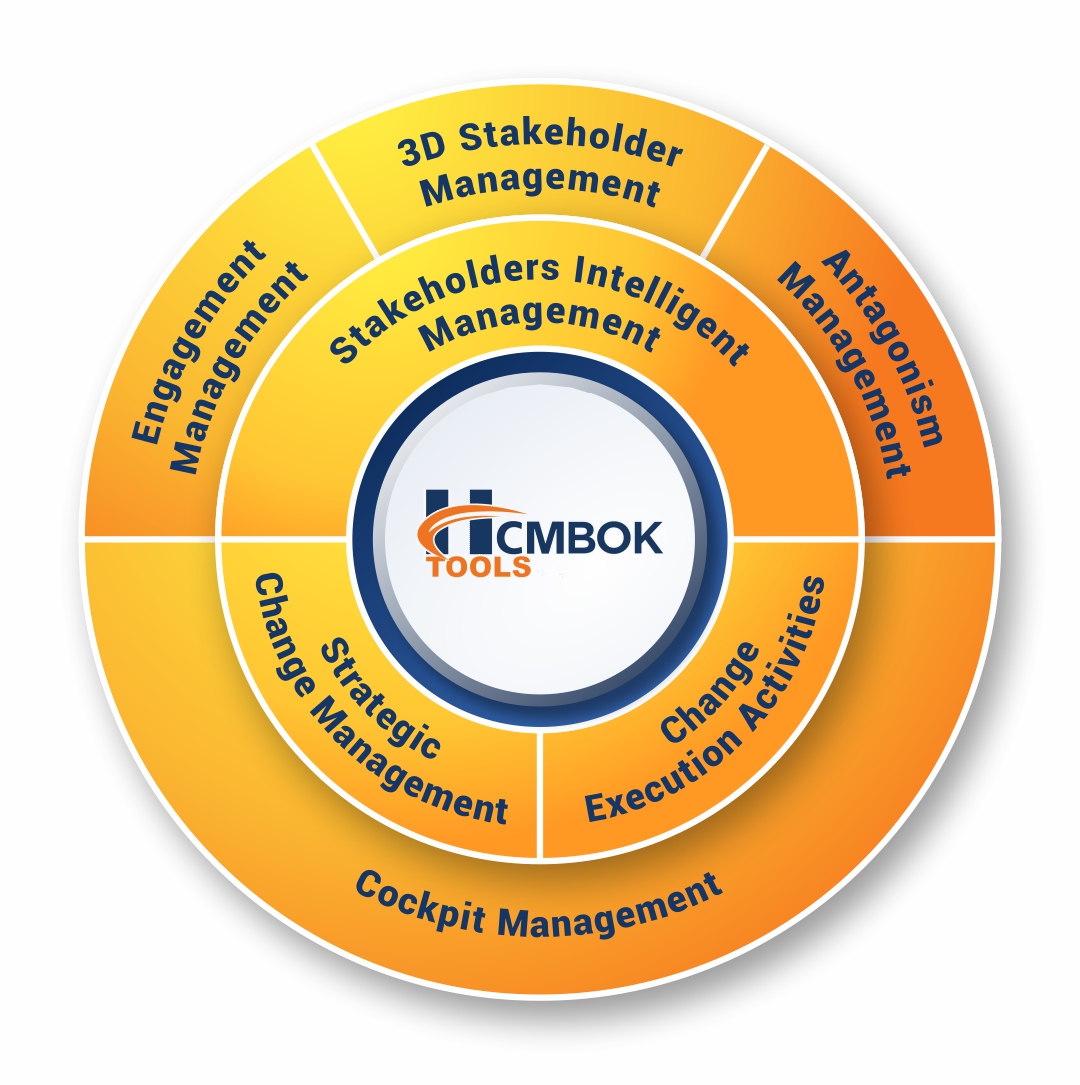 With HCMBOK® TOOLS you structure, integrate and streamline your Change Management activities from planning to support.
DESIGNED SO THAT YOU CAN SHOW THE VALUE OF YOUR WORK

SIMPLE AND INTUITIVE, WITH BUILT-IN FUNCTIONS


HCMBOK® TOOLS streamlines your Change Management Strategic Plan, Change Execution Activities and also includes a 3-D Stakeholder Management view.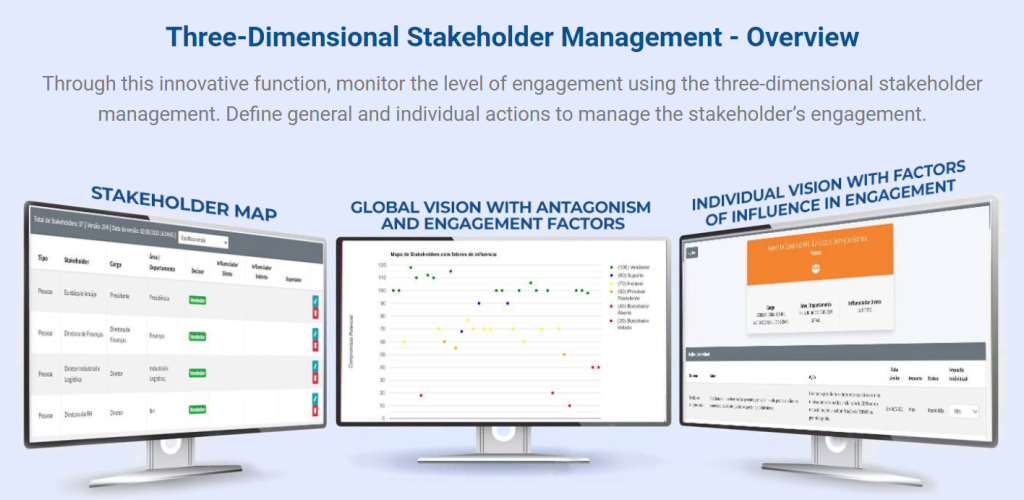 To learn more about this amazing stakeholder management approach, take a look at the link below:
Take the opportunity to learn about the concept of Three-Dimensional Stakeholder Management. To download the 3D Stakeholder Management guide, click on the link below: https://hucmi.com/GestaoMudancasOrganizacionais.aspx
Go to https://hucmi.com/, log in with your email and click on the student area. Click on HCMBOK® TOOLS and take the opportunity to accelerate your strategic planning and share the dashboards that show the Change Management activities you have developed.
*The HCMBOK® TOOLS is available to all HCMBOKers, without any investment for a period of one year from the first login
Would you like to learn more about The HCMBOK® TOOLS? Visit: https://hcmbok.tools.hucmi.com/home/